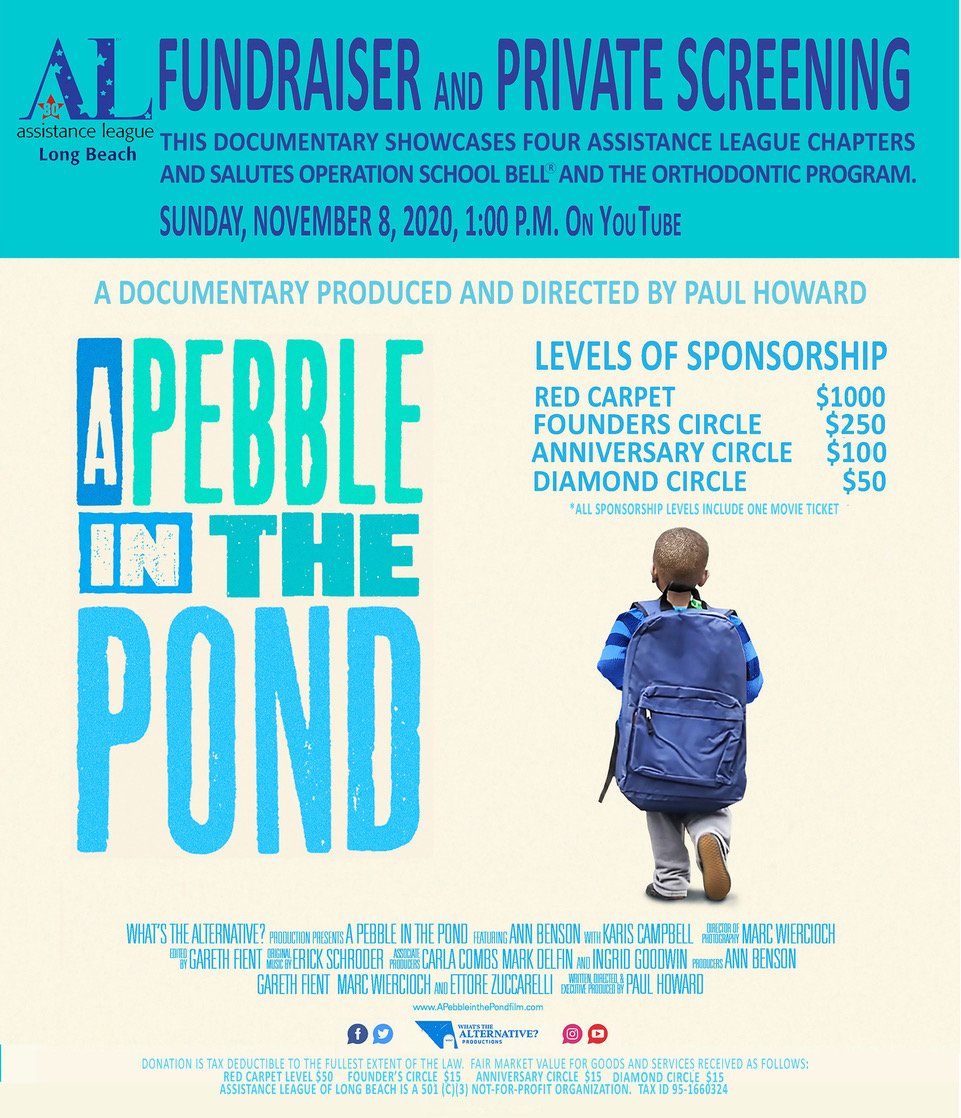 Avery: on Nov 8th, "A Pebble in the Pond", a documentary film I contributed to, will have a fundraiser private virtual screening! Every ticket is tax deductible and supports the assistance league of long beach and their philanthropic programs. So not only do you get to watch the film, you get to support a good cause! One ticket (50$) is all you need for the entire family to watch. The film will be provided as a private YouTube link, and will be available to watch for a couple of days after. The film will return to film festivals afterwards, so this is the one and only time to watch the film online in the foreseeable future! This will be the first time I'll be seeing the film myself, so I'm very excited! The film is self described as a "Feel Good" movie, and will make the audience ask-
"How can I create ripples too?"

Get tickets, watch the trailer, and learn more info at-
www.allb.org/ripples
Additionally, I did an Instagram Live Chat with director Paul Howard on his instagram, check it out!